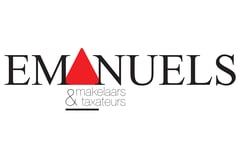 Emanuels Makelaars en Taxateurs
Dé makelaar in Amsterdam met net zoveel ambitie als jij!
About us
EMANUELS MAKELAARDIJ, NVM MAKELAARS IN AMSTERDAM
Onze makelaars zijn net zo ondernemend als jij en hebben een uitgebreid netwerk in Amsterdam. In deze overspannen markt waarbij mensen staan te dringen voor de aankoop van een woning, zijn deze elementen onmisbaar bij een goede Amsterdamse makelaar.
Bij Emanuels Makelaardij houden we van ons vak. Als makelaar binnen deze prachtige stad nemen we jouw zorgen uit handen, zodat jij kunt doen waar jij goed in bent! Wij hebben meer dan 25 jaar ervaring als makelaar in Amsterdam. We nemen de tijd om de kleine zaken te zien die anderen zouden missen. Wij werken niet met klanten, maar met personen. Daar waar anderen huizen zien, zien wij een thuis. We zijn ondernemend & ambitieus, met een sterke marketingfocus. Wij zetten alles op alles om met jou een huis te kopen en/of jouw huis te verkopen.
Makelaar met sterke marketingfocus
Wij zien de afgelopen jaren een duidelijke verschuiving in het makelaarsvak. Waar wij ons voorheen voornamelijk bezighielden met taxaties, aan- & verkoopovereenkomsten en juridisch & bouwkundig advies, zetten wij nu ook succesvol al onze online tools in als marketinginstrument. Door het gebruiken van slimme online marketing tools, is het mogelijk veel directer te communiceren met potentiële kopers en verkopers. Het resultaat hiervan is dat onze klanten sneller op de hoogte zijn van nieuws en ontwikkelingen en woningen nog minder lang te koop staan.
De makelaars van Emanuels Makelaardij streven altijd naar 100% tevredenheid. Met onze uitgebreide kennis op juridisch & bouwkundig gebied hebben wij al velen geholpen bij de aan- en verkoop van een woning in Amsterdam. Dat zie je ook terug in de cijfers: Onze klanten waarderen onze service gemiddeld met een 9,1
Wij kunnen je helpen bij de volgende zaken:
Het verkopen van jouw woning
Het kopen van jouw toekomstige woning
Uitgebreid officieel erkend taxatierapport, bijvoorbeeld voor de hypotheekverstrekker
Hypotheken
Huurhuizen
Emanuels Makelaardij is NVM geregistreerd en gecertificeerd makelaar in Amsterdam.
Amsterdam Noord
Amsterdam Zuid
Amsterdam Oost
Amsterdam West
Amsterdam Zuid-Oost
Amsterdam Centrum
Amsterdam Zuid-Oost (Bijlmer)
What we do
Gecertificeerd

NVM, MVA, Verkoop, Aankoop and VastgoedCert

Doelgroepen

Starters, Gezinnen, Alleenstaanden, Senioren and Tweeverdieners

Diensten

Verkoop, Taxaties, Gratis waardebepaling, Verkoopbemiddeling and Aankoop

Aanbod

Amsterdam, Amstelveen, Badhoevedorp, Abcoude and Nieuwkoop

Buurten Amsterdam

Amsterdam Centrum, Amsterdam Zuid, Amsterdam Oost, Amsterdam Noord and Amsterdam West

Website

Http://www.emanuelsmakelaardij.nl

Specialisme

25+ jaar ervaring in Amsterdam, Uitstekende juridische kennis, Nauwkeurig bouwkundig advies and Snel, doeltreffend en persoonlijk
Muiderstraat 11,
1011 PZ Amsterdam
Today geopend op afspraak, currently not available by phone
All contact details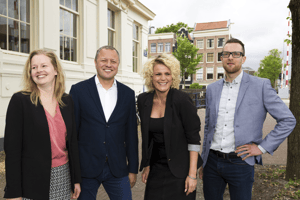 Reviews
Heel deskundig bijgestaan door deze makelaar en ook nadat alles is afgerond blijft hij je begeleiden of voor je klaarstaan als dat nog nodig is! Een d...
Error while loading the page. Please try again.