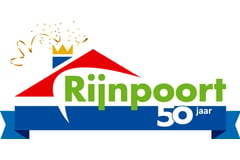 Rijnpoort Makelaars
Makelaar in het Westland en omstreken. Voor de verkoop óf aankoop van uw woning!
About us
Rijnpoort Makelaars staat al 50 jaar bekend als een betrouwbare partner bij het verkopen, aankopen en taxeren van woningen en bedrijfsonroerend goed. Met uiterste zorgvuldigheid zorgen onze goed opgeleide en gemotiveerde medewerkers dat uw (woon)wensen in vervulling gaan. Bij Rijnpoort Hypotheken en Verzekeringen kunt u terecht voor een vrijblijvend en
onafhankelijk hypotheek- of verzekeringsadvies.
Het team van Rijnpoort Makelaars staat voor u klaar!
U bent bij ons aan het juiste adres voor:
Verkopen van uw woning
Aankopen van uw droomwoning
Taxeren van uw woning
En voor al uw bedrijfsonroerend goed!
What we do
Aanbod

Woningen, Appartementen, Nieuwbouw and Vrijstaande woningen

Certificering

NWWI, VastgoedCert, NVM Makelaars, Erkende Hypotheekadviseurs and NVM Nieuwbouwspecialist

Diensten

Verkoop, Aankoop , Taxaties, Verhuur and Nieuwbouw

Dienstverlening

Persoonlijk and onafhankelijk
Heulweg 80,
2295 KH Kwintsheul
Today opened until 17:30, available by phone until 17:30
All contact details
Reviews
Vanaf het eerste contact had ik veel vertrouwen in de makelaar van Rijnpoort. Ook door de mensen op kantoor die ik af en toe nodig had werd ik zeer pr...
Error while loading the page. Please try again.