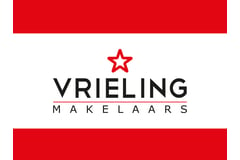 Vrieling Makelaars
DÉ MAKELAAR VOOR DE HOEKSCHE WAARD & ROTTERDAM
About us
Ons makelaarskantoor is het enige in de regio dat de Hoeksche Waard en Rotterdam met elkaar verbindt en wij zijn dan ook thuis in beide werkgebieden. In de Hoeksche Waard zijn wij het oudste makelaarskantoor (opgericht in 1981) en in die regio zijn er weinig woningen waar we niet al op de één of andere manier bij betrokken zijn geweest. Daarnaast zijn wij al vanaf 2005 zeer actief in Rotterdam, voornamelijk in- en rond het bruisende centrum.
De verbinding van beide werkgebieden kent een positieve wisselwerking die ook jou ten goede komt. Daarnaast hebben wij ons gespecialiseerd in uitsluitend de begeleiding bij de verkoop en aankoop van bestaande woningen. Dat houdt ons werk overzichtelijk en daarom blinken wij erin uit.
Ons team van ambitieuze koppen is er bovendien van overtuigd dat een huis zóveel meer is dan alleen de plek waar je woont. En dat merk je aan onze persoonlijke manier van werken. Als moderne aan- en verkoopmakelaars werken wij ook 's avonds en op zaterdag. Dan hoef jij je schema niet om te gooien om jouw droomhuis te kopen.
Onze aanpak kenmerkt zich door ouderwets goede service en vernieuwende verkoopmethoden. Dat blijkt uit de waardering van onze klanten. We scoren voor zowel de verkoopbegeleiding als de aankoopbegeleiding boven de 9.0! Bekijk onze klantbeoordelingen op Funda.
THUIS IN DE REGIO, THUIS IN DE STAD
DÉ MAKELAAR VOOR DE HOEKSCHE WAARD & ROTTERDAM
What we do
Specialismen

Onderscheidende presentaties van hoge kwaliteit

Werkwijze

Altijd op basis van een prestatie tarief

Dienstverlening

Verkoop, Aankoop en Taxaties van woningen

Sociale Media

Facebook en Instagram

Soort aanbod

Bestaande woningen in Hoeksche Waard & Rotterdam

Gecertificeerd en/of lid van

NVM

Professionele foto's

Met oog voor detail en gevoel voor styling
Wilhelminastraat 27,
3271 BX Mijnsheerenland
Today geopend op afspraak, currently not available by phone
All contact details
Reviews
Het contact met Bart Vrieling van Vrieling Makelaars is bijzonder prettig geweest. Denkt fijn mee, toont initiatief, ontzorgt, overlegt maar laat de f...
Error while loading the page. Please try again.