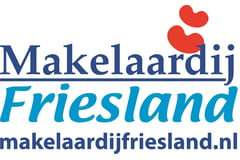 Makelaardij Friesland | Qualis
Opvallend actief, thuis in Friesland. Klantbeoordeling: 8.8!
About us
Opvallend actief, thuis in friesland!

Een kantoor met een deskundige aanpak, een zeer gedreven instelling en een enthousiast makelaarsteam. Actief en creatief om meer kopers en verkopers te bereiken zodat wij u effectief bij verkoop, aankoop of taxatie van dienst kunnen zijn. Ons team is goed opgeleid, lid NVM, voor taxaties aangesloten bij het NWWI en VastgoedCert gecertificeerd.

Onze dienstverlening is klantgericht, eerlijk en betrouwbaar. Onze afspraken zijn helder, geen verrassingen achteraf. Op basis van open communicatie met u worden haalbare doelen vastgesteld en een resultaatgericht plan gemaakt. Wij zijn u graag van dienst.

What we do
Diensten

Verkoop, aankoop, taxaties (ook gevalideerd), verhuur and nieuwbouw (advies en verkoop).

Certificering

NWWI, VastgoedCert, NVM and NRVT zowel wonen als bedrijfsmatig

Aanbod

Woningen, appartementen, vrijstaande woningen, tweekappers, bouwkavels, woonarken, (woon)boerderijen, recreatieobjecten and nieuwbouwprojecten.

Website

MAKELAARDIJFRIESLAND.NL

Nieuwbouw informatie

De Zuidlanden, elke zaterdag van 10-12 uur, and Informatiecentrum Eco-Iglo aan de Molkekelder.

Klantbeoordelingen

Gemiddelde klantwaardering 8.8
Heliconweg 6,
8914 AS Leeuwarden
Today opened until 17:30, available by phone until 17:30
All contact details
Reviews
Deskundig en zeer vriendelijk personeel, Alles kon en niets was hun teveel. Ook waren ze zéér betrokken bij het verloop van de verkoop van ons huis. ...
Error while loading the page. Please try again.