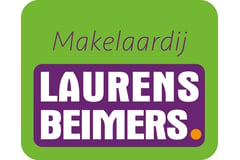 Makelaardij Laurens Beimers
Precies zoals jij het wilt
About us
Makelaardij Laurens Beimers B.V.
Precies zoals jij het wilt
Ons kantoor
Met bijna 25 jaar ervaring hebben wij een uitgebreide kennis van de lokale markt, een breed netwerk en optimale presentatiemogelijkheden. Maar bovenal passie voor ons vak! Wij werken als eerste makelaarskantoor in Leeuwarden en omstreken volledig papierloos waardoor onze digitale processen vloeiend en efficiënt verlopen. 100% digitaal dus!
Werkwijze
De werkwijze van ons NVM-kantoor kenmerkt zich door een combinatie van service, deskundigheid, betrokkenheid en persoonlijke benadering bij het kopen, verkopen of taxeren van onroerende zaken.
Openingstijden
Van maandag tot en met vrijdag zijn wij geopend van 8.30 uur - 17.00 uur. Op zaterdag uitsluitend op afspraak en telefonisch bereikbaar vanaf 11.00 uur - 17.00 uur.
Het is uiteraard mogelijk om buiten kantoortijden te bellen. Bij voorkeur wel graag in dringende gevallen.
Mocht je buiten kantooruren willen reageren op een woning die je wenst te bezichtigen, dan verzoeken wij je vriendelijk een e-mail te sturen via onze website of Funda. Je kunt direct zelf een voorstel doen voor een datum en tijdstip. Je krijgt van ons binnen 24 uur bericht.
What we do
Website:

Www.laurensbeimers.nl

Kenmerken van ons:

Persoonlijk, slagvaardig, gedegen, oog voor detail

Diensten:

Verkoop, aankoop, taxaties, advies

Specialisme:

Wonen in het buitengebied, aan- en verkoop

Taxatierapporten:

Gevalideerde rapporten NWWI en Taxateursunie

Aanbod:

Woningen, appartementen, villa's, woonboerderijen

Werkwijze:

Helder efficiënt korte lijnen persoonlijk contact

Bijzonderheden:

Kosteloos en vrijblijvend advies altijd mogelijk

Aangesloten bij:

NVM, Vastgoedcert, NRVT, Taxatheek

Kantoor:

Wij werken papierloos!
Spanjaardslaan 27 -1,
8917 AL Leeuwarden
Today closed, currently not available by phone
All contact details
Reviews
Laurens Beimers heeft voor de tweede keer, naar volle tevredenheid een woning voor ons verkocht. Doordat het een bijzonder pand was vereiste het een...
Error while loading the page. Please try again.