Rosendaal Makelaars BV
Uw allround makelaarskantoor voor een voorspoedige verkoop!
About us
Rosendaal Makelaars B.V. is een allround makelaarskantoor waar u terecht kunt voor complete, betrouwbare en persoonlijke dienstverlening op maat. Wij regelen alle zaken en adviseren vanaf het vooronderzoek tot en met de overdracht bij de notaris.
Kortom; wij, Rosendaal Makelaars B.V., ontzorgen u tijdens het gehele verkooptraject.

Daarnaast hebben wij een uitgebreid netwerk met veel persoonlijke contacten, ook in het informele circuit, dat veel ingangen biedt voor zowel kopende als verkopende partijen. De makelaars Erik Rosendaal, Leo Roeterink, assistent-makelaar Sjoerd Rosendaal en overige mederwekers beschikken over een gedegen kennis van het marktgebied.
Uit onderzoek blijkt dat potentiële kopers eerst kijken naar de foto's en dan pas naar de tekst, daarom werken wij samen met een professionele fotograaf. Standaard worden er van uw woning interieurfoto's, exterieurfoto's en 2D/3D woningplattegronden gemaakt. Hierdoor wordt uw woning op een de meest optimale manier gepresenteerd op Funda.nl
Er word ook een NEN 2580 meetrapport gemaakt van uw woning, hierin worden nauwkeurig de m3 en m2 van uw woning weergegeven. Hierdoor wordt uw woning zo optimaal mogelijk gepresenteerd op Funda
What we do
Website

Onderscheidende en professionele foto's , Facebook, Twitter and 2D en 3D plattegronden van uw woning

Specialismen

Verkoop, Aankoopbegeleiding, Verhuur and Taxaties (ook NWWI)

Certificering

NWWI, VastgoedCert, NVM and SVM NIVO

Aanbod

Van bouwkavel tot vrijstaande villa

Gecertificeerd

Starters, Gezinnen, Alleenstaanden and Senioren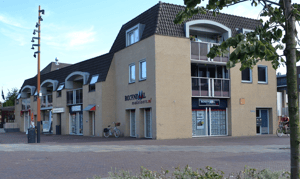 Reviews
deze makelaar is zeer vakbekwaam en ook een zeer goede mensen kennis dit is niet veel mensen gegeven vandaar dat ik altijd graag zaken doe met deze ...
Error while loading the page. Please try again.