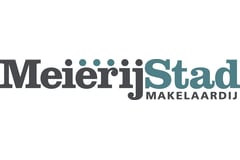 Meierijstad Makelaardij
De Makelaar van Hier
About us
Meierijstad Makelaardij: de makelaar van hier
'Het is belangrijk dat je een goed gevoel hebt bij een makelaar. De relatie moet zowel persoonlijk als zakelijk zijn.'
Eén van de eerste stappen die u zet als u een huis gaat kopen of verkopen is wellicht de stap naar de makelaar. Maar hoe kiest u nu in uw omgeving de beste makelaar? Dat is zowel een kwestie van gevoel als verstand. Heeft u plannen om een woning te kopen of te verkopen dan nodigen wij u graag uit om eens vrijblijvend met ons te komen praten.
Meierijstad Makelaardij is de makelaar van hier. Wij wonen en werken al ons hele leven in Meierijstad. Kiest u voor ons? Dan kiest u voor een partner die op de hoogte is van alle ontwikkelingen in de regio. Wij zijn betrokken en down-to-earth. Wij zijn van hier.
Het is onze missie om succesvol vastoed - bestaand, nieuwbouw en bedrijfsonroerendgoed - te verkopen of te verhuren voor onze opdrachtgevers. We verdiepen ons in de behoeften van de mensen waar we mee te maken hebben. We weten wat voor hun belangrijk is en daardoor kunnen we ons onderscheiden met vernieuwende producten, diensten en samenwerkingsverbanden.
Wilt u weten wat wij voor u kunnen betekenen? Wij vertellen het u graag in een persoonlijk en vrijblijvend gesprek. Voor meer informatie kunt u ook kijken op www.demakelaarvanhier.nl
What we do
Dienstverlening

Aankoop, Verkoop, Taxaties, Bedrijfsonroerend goed and Huur en verhuur

Gecertificeerd

NVM, NWWI, VastgoedCert, NRVT and Beedigd makelaar en taxateur

Aanbod

Woningen, Appartementen, Nieuwbouw, Vrijstaande woningen and Divers aanbod in alle prijsklasses

Websites

Www.funda.nl, www.nwwi.nl, www.nvm.nl, www.vastgoedcert.nl and www.demakelaarvanhier.nl

Doelgroepen

Starters, Doorstromers, Senioren, Projectontwikkelaars and Gemeentes

Woonaccent Meierijstad

Professioneel en persoonlijk, Aangesloten bij de NVM and Plaatselijke en regionale bekendheid
Kloosterstraat 6,
5481 BE Schijndel
Today opened until 17:30, available by phone until 17:30
All contact details
Contact
Visiting and mailing address
Kloosterstraat 6
5481 BE Schijndel
Opening hours
Monday

Mon

9:00 - 17:30

Tuesday

Tue

9:00 - 17:30

Wednesday

Wed

9:00 - 17:30

Thursday

Thu

9:00 - 17:30

Friday

Fri

9:00 - 17:30

Saturday

Sat

By appointment

Sunday

Sun

Closed
At this office, you can also make appointments for viewings outside these opening hours.
Calling hours
Monday

Mon

9:00 - 17:30

Tuesday

Tue

9:00 - 17:30

Wednesday

Wed

9:00 - 17:30

Thursday

Thu

9:00 - 17:30

Friday

Fri

9:00 - 17:30

Saturday

Sat

Unavailable

Sunday

Sun

Unavailable